July 16, 2013
January 29, 2013
City Affair January 2013 - Political Engagement
WHEN: Thursday, January 31st, 7:30pm

WHERE: Southwest Diner, 6803 Southwest, 63143 (map)

WHAT: How can younger St. Louisans be drawn into the political life of their community?

Please join this month's City Affair as we focus on ways of getting young citizens to be more politically active and improve their practical local political engagement. A panel discussion will take place to examine current local issues and explore the means to improve the political engagement among young people and convert interest in civic matters into organized and effective political action.

We welcome on the panel:

Scott Ogilvie-24th ward alderman
http://ward24stl.com/

Martin Casas-small business owner, community activist
http://www.martincasas.org/

Michael Allen-architectural historian and activist
http://preservationresearch.com/


The Southwest Diner, www.southwestdinerstl.com, normally closed in the evenings has been gracious enough to open to host this event, and offer the bar for refreshments. Please meet there any time after 7; the discussion will begin at 7:30.
November 26, 2012
CITY AFFAIR DECEMBER 2012: Building Better Infill
July 23, 2012
CITY AFFAIR JULY 2012: Metropolis Wine Club at the Laurel Downtown
City Affair has been invited to join Metropolis and the St. Louis Rehabbers Club for a wine tasting event tomorrow night at the Laurel! Bring your favorite bottle or you can bring an appetizer) and experience the buildings open air atrium, which is one of the coolest new spaces in Downtown St. Louis! Please RSVP on the Metropolis Facebook event HERE.
We will also get a chance to see one of the display residences at the Laurel. Check out photos of the atrium here: http://laurelstl.com/gardens/.
DETAILS:
WHEN > Tuesday, July 24, 2012 at 6:30pm
WHERE > The Laurel, 622 N. 7th Street, 63101
HOW MUCH > Bring a bottle of (organic) wine.
Please RSVP HERE by the end of today today!
June 13, 2012
June 2012 City Affair!
RSVP at our Facebook Event Page! (CLICK HERE)
May 9, 2012
MAY 2012 CITY AFFAIR: GROUPHUG ST. LOUIS 2012! (Facebook page here)
April 23, 2012
Forest Park Visioning Session a Success!
Last Tuesday, a couple dozen St. Louis residents, including many Dogtown residents, showed up to St. James the Greater School for City Affair's Forest Park Hospital Visioning Session.
As we compile the ideas discussed by each table, here are a few snap shots of the activity that night.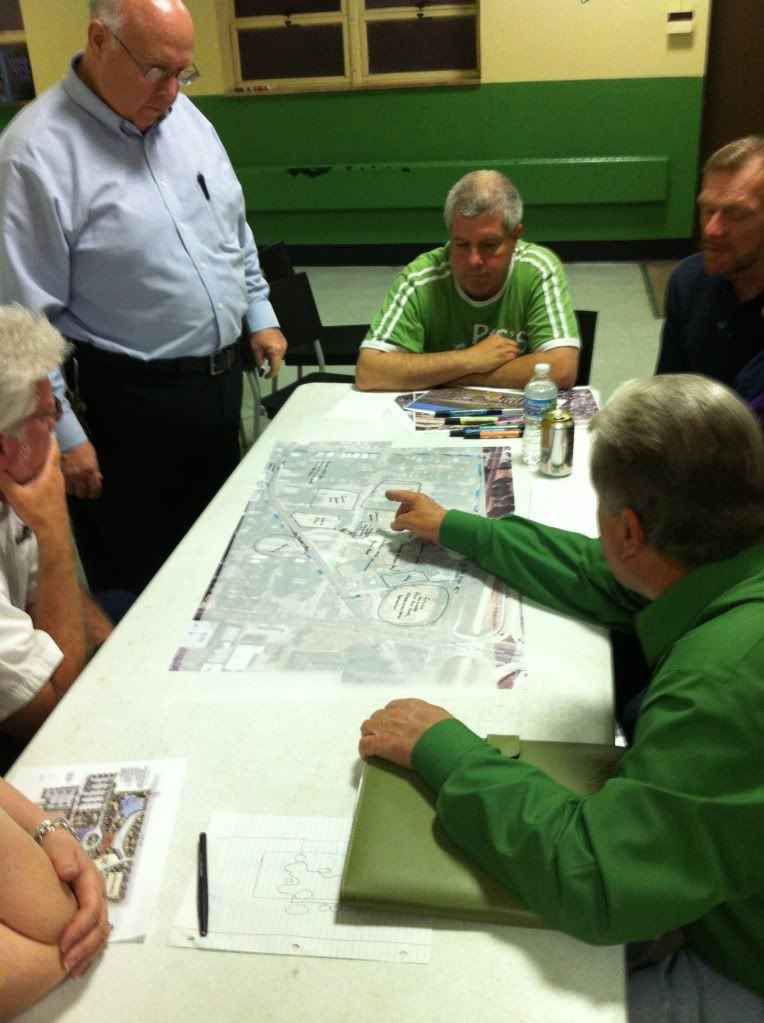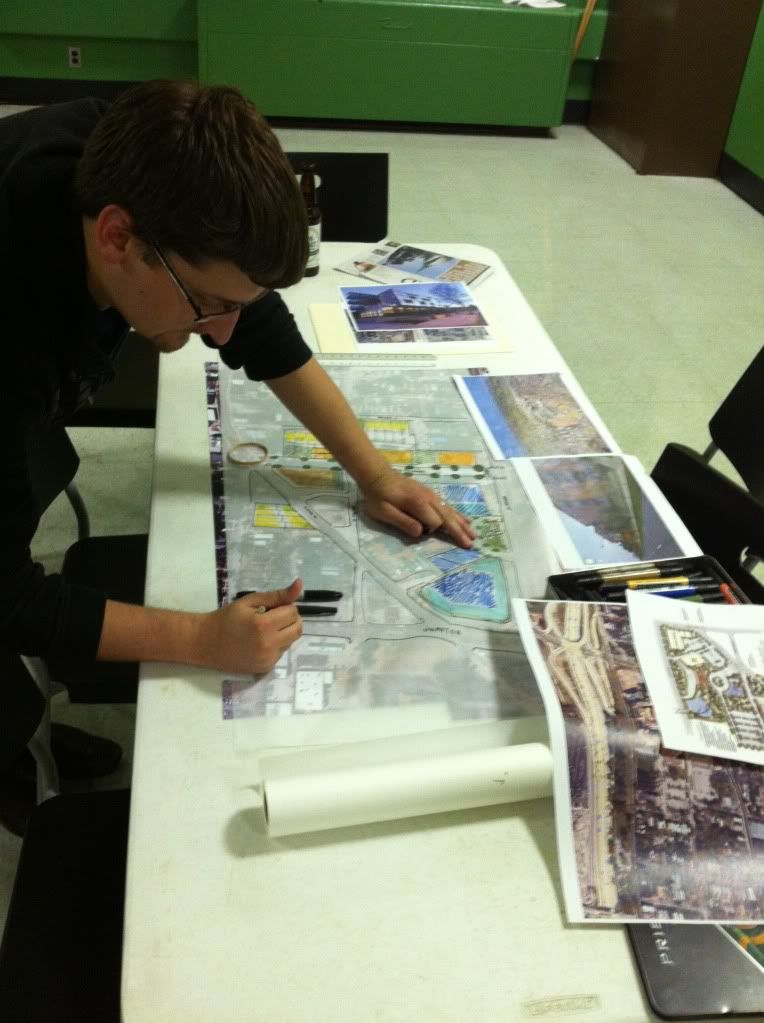 Thanks to all who made this event a success: Paul Hohmann, Alderman Scott Ogilvie, and all attendees!
April 3, 2012
City Affair APRIL 2012: Forest Park Hospital Visioning Session
Join City Affair as we brainstorm ideas for the best use for the 13.5 acre Forest Park Hospital site, now owned by the St. Louis Zoo.
WHAT: City Affair's Forest Park Hospital Visioning Session
WHEN: Tuesday, April 17, 2012 at 7pm
WHERE: St. James the Greater School, 1310 Tamm Avenue, 63139
WHO:  Anyone interested in the future of this large site (and especially Dogtown residents!)
Bring your ideas. This event is free.

Background:
The St. Louis Zoo recently purchased the largely vacant Forest Park Hospital site in order to expand for the first time in their century-long history. The proposed expansion is not set in stone, however. The Zoo wishes to add office space and parking to the site, but has not yet completely articulated a vision for every corner of this very large piece of land in the heart of a beloved St. Louis neighborhood, Dogtown (or more specifically, Clayton-Tamm).
The current rendering shows the space given over to landscaped surface parking lots, recreational trails, a parking garage, a preserved office building presently on the site, and even a monorail connecting to the Zoo across Highway 40/I-64. While many celebrated the news of a possible expansion of St. Louis's largest tourist attraction, some of us wondered if parking lots and fitness trails (across the street from Forest Park) were really ideal uses for the site.
Luckily, the St. Louis Zoo agrees that the site plan (shown below) is just a placeholder and can be improved.
Image source: nextSTL
In case that image is not clear to you, the site plan is below:
Image source: nextSTL
The Zoo has indicated that they will hire a planning consultant that will conduct public outreach regarding the best use of their land south of Forest Park.
Alex Ihnen of nextSTL has teamed with urban visioning website What Should Be to sponsor a Call for Proposals of "What Should Be" at the Forest Park Hospital Site. City Affair's proposal—which you can contribute to at our Visioning Session—will be submitted to nextSTL's What Should Be.

Basic information on the event may be found below on this flyer. Feel free to print it out and spread the word!
February 10, 2012
February 9, 2012
City Affair FEBRUARY 2012: Riverfront Talk at Shady Jack's Saloon
WHERE?
Here! 
Shady Jack's Saloon, 1440 N. Broadway, 63102
Meet at 7:30p, TONIGHT, Thursday, February 9, 2012! 21+ Yes, they serve food. Website here for more information.
What is It?
City Affair's February 2012 meeting will be a casual event with no set speakers or topics.
That said, there's still a lot to talk about.
The excellent Count on Downtown blog, run by Frank DeGraaf (AKA "the Count") was not content to wait for Paul McKee's vision for what the neighboring Bottle District might become. The Count devised his own plan — an ambitiously expanded convention center facility with a retractable roof.
What do you think? (See his rendering below). This would be the view across the street from Shady Jack's if the Count's vision came to fruition.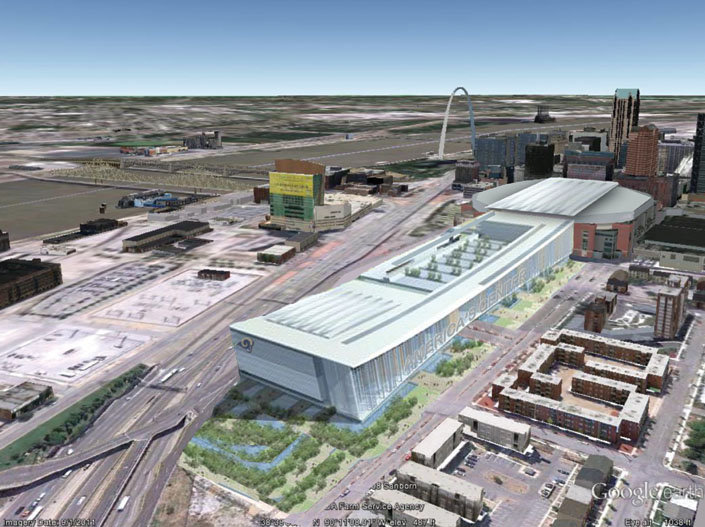 Oh and let's not forget the CityArchRiver 2015 competition!
Alex Ihnen, editor of the popular web site nextSTL, had a lot to say about the recently updated plans for the Archgrounds. Read his article here. Spoiler alert if you didn't yet tune in to his comments: they're not positive. What do you think? Is Alex spot on, or is he being too harsh? Let's discuss!
No idea what the hell any of this is about? We'll catch you up to speed. Just meet us at Shady Jack's (transit accessible via the #40 Broadway, and close to the Laclede's Landing and Convention Center MetroLink stations as well).